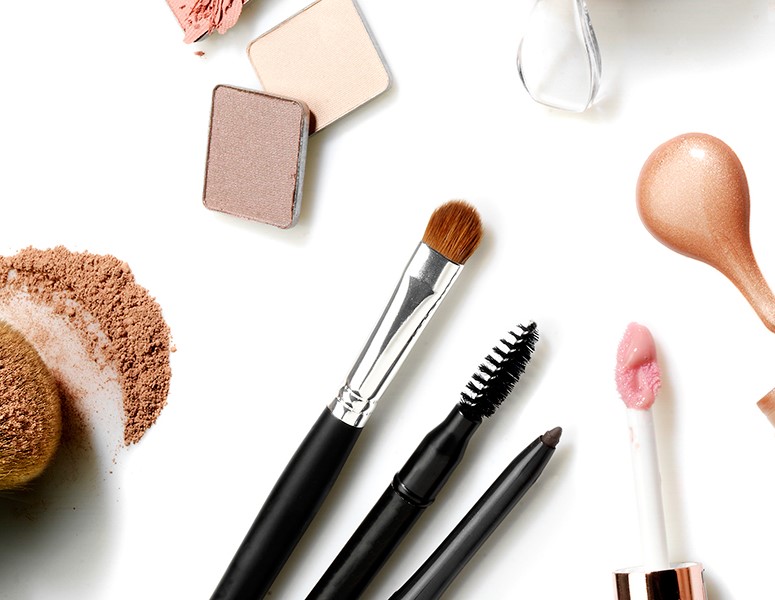 Brushes, applicators, sponges, eyelash curlers. Big, small, round, flat, cut at angle, made of either artificial or natural bristle… Choice of make-up accessories may make your head spin. The truth is, there are plenty of various make-up brushes which fulfil numerous functions. Certainly, they varies accordingly to their purpose, size, appearance, colour and the material they are made from. And how to pick the right one?
Powder, blusher and all loose cosmetics should be applied due to a big and round brush. It should be made of soft bristle. Smaller brushes, the ones cut at angle, are designed for face contouring and for applying, for example, a bronzer or a blusher. Basically, a blusher can be also put on thanks to a fan brush. With a big, flat brush you can apply a cream or a liquid foundation. What is more, a foundation can be put on due to small, round, square or conical brush. Applicator required for a concealer application is even smaller. The tiniest brush is the one due to which you can cover your lips with a lipstick.
Conical tip is also characteristic for eye make-up. It is perfect for blending and applying eyeshadows. Round and soft brushes are designed for applying eyeshadows all over the eyelids. When it comes to eye-lines, these can be drawn thanks to thin and cut at angle or pointy-ended brushes. Eyebrows can be brushed with a special comb whereas eyelashes can be separated due to special brush resembling a fan.
Not only brushes can be used for make-up application. Fairly useful are also sponges, puffs and small applicators. With this in mind, a decent make-up bag should contain tweezers, an eyelash curler, a mirror, eyebrow or false eyelash scissors and a sharpener. What is more, approximately once a week all the make-up accessories should be cleansed up. Basically, there are two ways to do this. Firstly, you can use disinfecting liquid – it is easily available either on the Internet or at a regular drug-store's. The second way is to put the accessories into a mixture of water and soap, and leave them in the bowl overnight. In the morning, take out the accessories and let them become air-dried on their own, or just use a paper towel. Remember also to clean inside of the make-up and to wipe the mirror.