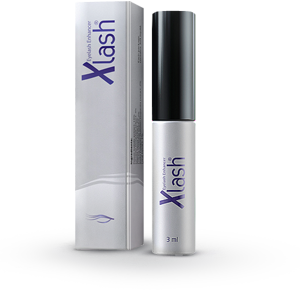 Your Eyelashes Before and After:
Before Xlash Pro use, I was the owner of short and thin lashes. In general, these were hard to curl, stylize, or mascara. Actually, I looked just horrible without makeup, and even worse without it. I started Xlash Pro treatment looking forward to lengthening and strengthening of my eyelashes. As soon as I finished with applying the cosmetic, I noticed slight improvement in terms of growth and general condition of eyelashes'. Nevertheless, I did not notice any thickening, improving density of changing colour into darker one. Regretfully, all the results produced disappeared after some period of time. I guess, these vanished after around two months since the last application. While using Xlash Pro eyelash serum, I was hoping for something better than that. Indeed, we count on results that will hold long or even do not vanish at all. Well, I miscalculated the results and, therefore, I will never reapply Xlash Pro again.
Use:
6 ml of Xlash Pro eyelash serum provided lasts for a five-month treatment. The product is applied with a brush and there was nothing exceptional about it. Every single application has to be preluded with cleansing the face focusing mainly on eyelids so as to enable Xlash Pro reaching to follicles and supply these with nourishing substances. The only drawback were the discoloured eyelids. The colourful stripes appeared very fast, like after several days since the first application. By good luck, the marks cleared up quickly and did not leave any marks or pain. I assume, this had to be a kind of an allergic reaction to one of the ingredients used in Xlash Pro eyelash serum.
Overall Assessment:
In my view, Xlash Pro is not an effective eyelash serum. There are many other, better working cosmetics that do not discolour skin and do not cause allergic reactions. And what is most important, the cost of other eyelash serums' is a half of Xlash Pro cost. What is more, Xlash Pro eyelash serum did not produce the outcomes I was expecting to obtainn. I can admit, I did not notice any significant changes in terms of, for example, thickening. Moreover, I cannot say that my lashes have become extended since they are just a few millimetres elongated. However, I am pleased that my eyelashes are now stronger, nourished and look way prettier and healthier. It is worth mentioning, Xlash Pro has also its smaller version of 3 ml only. I assume, the treatment will last much shorter then.