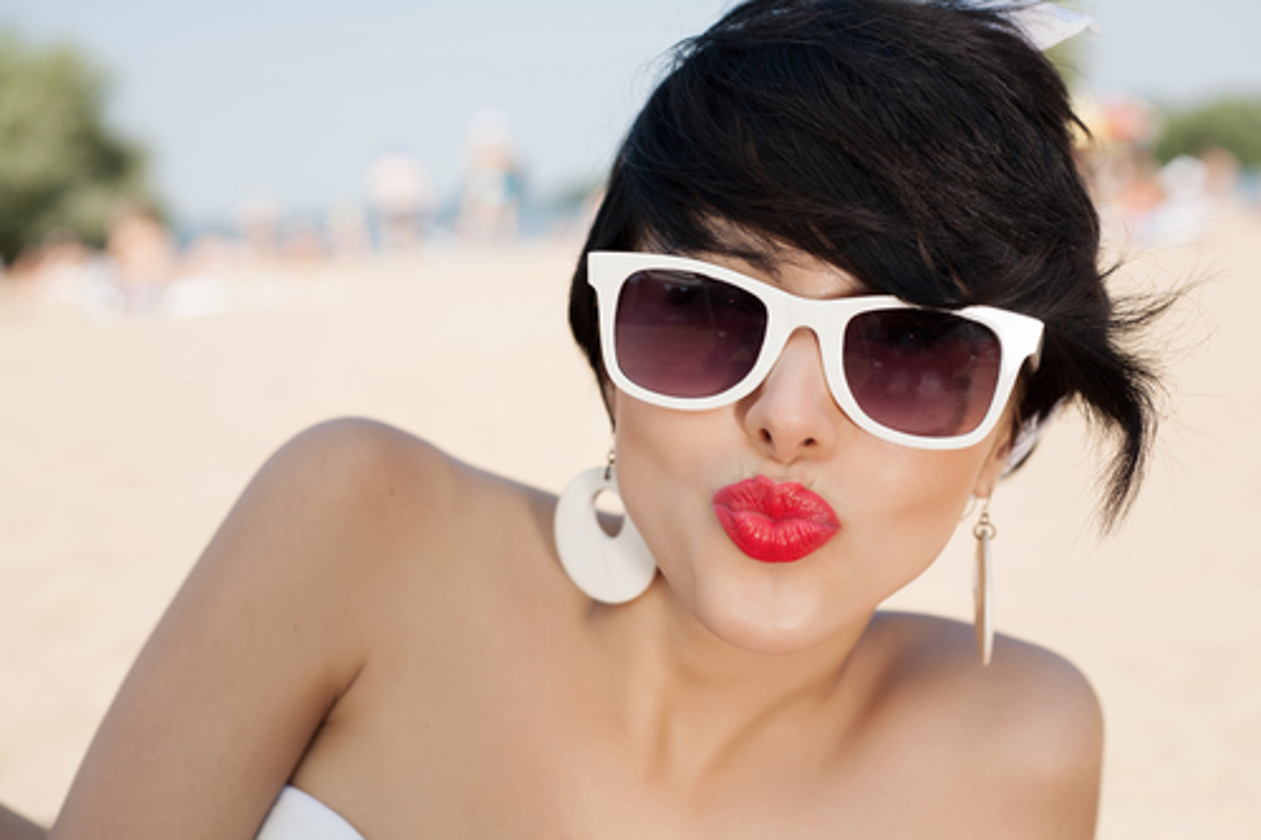 Broken capillaries removal.
The sad truth is, people having sensitive skin type are the ones especially prone to broken capillaries formation. These are created as a consequence of blood vessels walls stretch caused by high or low temperature influence. These skin imperfections can accompany rosacea acne. Basically, these are the outcome of wearing high-heeled shoes, sedentary lifestyle and hormonal or blood circulating disorders.
Summer is the best time to repair all the broken capillaries. If the so-called spider veins are slightly noticeable, visit your beautician to have blood vessels contracting and strengthening treatment done. However, during hot days, avoid laser or IPL (intense pulsed light) therapy. The beautician will exfoliate your epidermis, and then apply a relieving cosmetic designed for sensitive and acne skin type. It is also suggested to safeguard your skin with a sunscreen between the therapies.
Mesotherapy for dry skin.
Our skin requires moisturization before our holiday journey as well as at the end of summer. One of the magical therapies that provides such hydration is mesotherapy. It consists in injecting face or other parts of the body with needles that introduce moisturizing substances under the skin. Moreover, mesotherapy is also undergone during skin firming therapies, wrinkles, stretch marks and cellulite removal as well as to eliminate the first signs of baldness. In a case, a parson suffers from excessive hair loss, mesotherapy can also work as a cure. The substances inserting underneath the skin are usually hyaluronic acid, caffeine, plant and mineral extracts or amino-acids of fat burning properties. The treatment itself lasts approximately an hour. Obviously, it depends on the body part we want to improve.
Skin fillers application.
Shaping and moisturizing face with noninvasive methods are a good way of summer skin care. These treatments may filling the skin with include hyaluronic acid contained in creams, serums or other cosmetics. By systematically applying these products, you provide the skin with young look, smoothed wrinkles, creation of protective barrier from the sun or freezing cold as well as delay aging processes. Remember, do not undergo invasive methods during summer such as Botox injections. The more time the substance is exposed to the sun, the less effective it becomes.