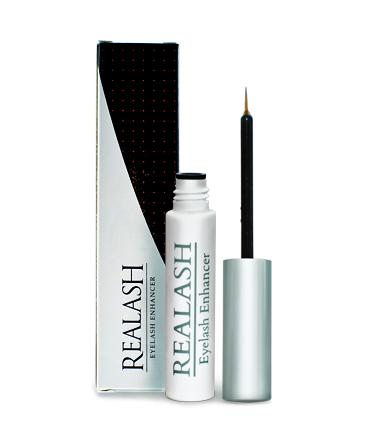 Your Eyelashes Before and After:
Since I remember, my thin and falling out eyelashes have rattled my cage all the time. I was always wondering, why all of my friends have go beautiful lashes and I did not. I could never mascara these properly because these looked simply awful and while performing makeup removal, my eyelashes were falling out way too much. I thought, once I use Realash eyelash serum, the situation would change. And it was almost a successful try. Almost, because before my eyelashes managed to grow long, dense and dark, I had run out of the eyelash serum. As you can see, 3 ml of the cosmetic provided is simply not enough to conduct the complete course of treatment. Basically at that time, I became convinced, there was no use in conducting Realash eyelash serum treatment any longer. However, after some time when the treatment was over, I noticed a slight change concerning my lashes appearance. To my surprise, the eyelashes are now stronger, more shiny and nourished. At least, this is the gain the eyelash serum provided.
Use:
I put Realash eyelash serum every evening on upper and lower eyelash root line. Before that, I removed my makeup, and almost every time I was afraid, that there would be nothing to care about since my eyelashes were falling out. After three of four months, the eyelashes maximized their strength and that was all. To explain, suddenly the process of improving eyelashes stopped. These did not want to regenerate or become longer. The application of Realash eyelash serum itself was simple because I had to paint a line as if I was using an eyeliner. No irritations rose during course of the treatment. Both eyelids and eyes reacted well on the new product.
Overall Assessment:
The price of Realash eyelash serum is rather high. The package is a simple cardboard box, whereas, the bottle is made out of plastic, I assume. Probably, people who are not confronted with eyelash problem similar to mine, would benefit from Realash eyelash serum more. Nevertheless, I have to admit, that the product did not gave me the effects I was counting on to achieve. It did not extend, thicken, or make my eyelashes darker, which I was hoping for. On the other side, I am glad that my eyelashes stop falling out during makeup removal. Although I still do not look good with my eyelashes covered with a mascara, I am satisfied that these are stronger and healthier.